THE PERFECT PLACE TO GROW IN FAITH AND LEARNING
Our school offers rich faith experiences and a strong sense of community.
LEARN MORE
Our story
At St Oliver's we pursue excellence in all things and hold high expectations for all learning. As a learning community, we strive to build depth, endurance and resourcefulness whilst celebrating the deep richness and diversity of our community.
Our school is a welcoming, safe and innovative learning community for local students and their families. Enrolling at St Oliver's is a chance for your family to be part of our story too! More...
Principal's welcome
Our school is signified by strong, caring relationships. Relationships that ensure students' social, emotional, spiritual and academic needs and skills are developed. More...
Enrolling now
We warmly welcome new families to join our school community. Enquiries and enrolment applications for all grades are welcome any time of the year, although the main enrolment period is between March and May in the year before your child will start at our school.
Our story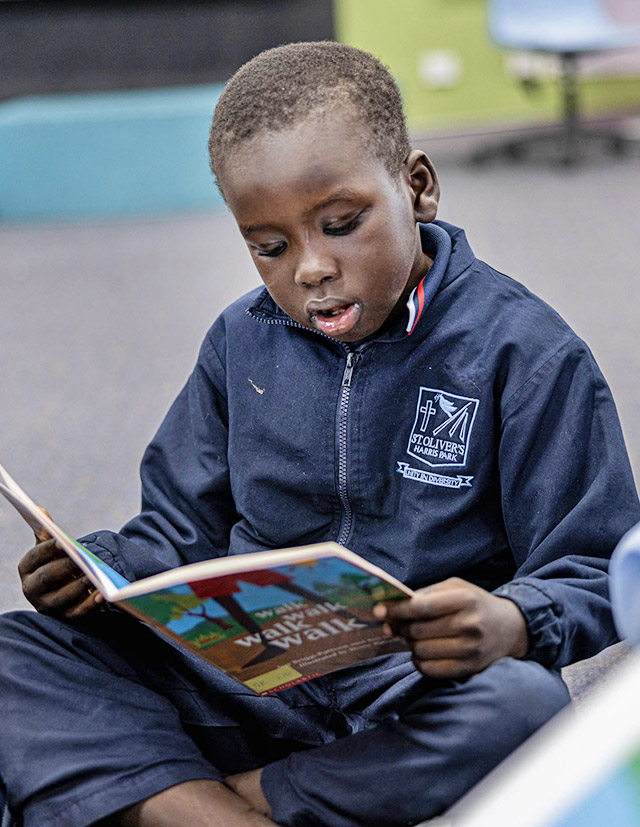 Virtual school tour
Our virtual tour is a great way to see our school's learning spaces and facilities at your convenience.
Virtual school tour