Students go wild over Book Week
29 Aug 2023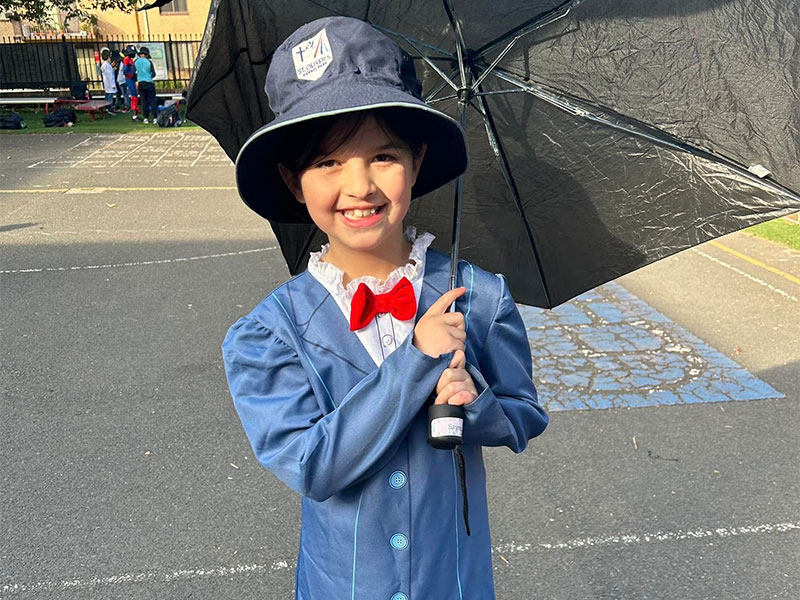 St Oliver's Harris Park student celebrates book week
Read all about it: Schools across the Parramatta Local Government Area (LGA) transformed into scenes straight from a fairytale, as students donned their most imaginative costumes for Book Week.
Students swapped their school uniforms for a costume inspired by their favourite book character – all to promote the importance of reading.
At St Monica's Catholic Parish Primary School in North Parramatta, Matilda was the costume of choice – no, not the football team that's been in the headlines the last few weeks, the beloved fictional character.
"Matilda was a big one this year, Roald Dahl is always a favourite, so you see a lot of Willy Wonka's and Matildas, Harry Potter is always a crowd favourite as well," Librarian Rita Davino said.
But it wasn't just the students wearing the costumes of their favourite book characters, it was the teachers as well.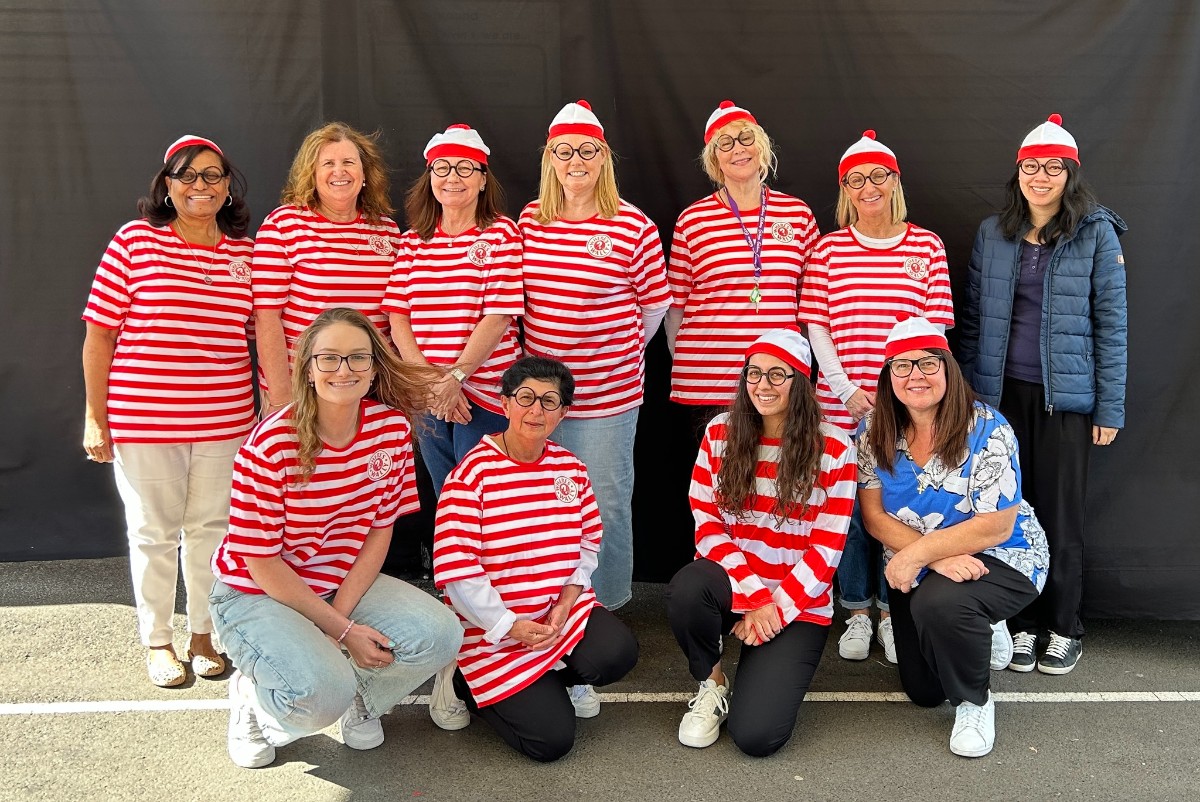 "We did Matilda, we had various teachers dressing up as the main character and school children as well, then we picked some pivotal scenes from the book which we acted out for the parents," she added.
"St Monica's loves Book Week, we take it to the next level here every year" Nine-year-old student Lottie Stewart loves reading and looks forward to Book Week every year, saying she believes it encourages more people to pick up a book.
"We had a parade where every class goes one at a time and the teachers always dress up as a story," she said.
It encourages the students and probably helps them to read the stories better that their character is in.
Over in Guildford, St Patrick's Primary Year 6 student Sofia Ashkar wowed her teachers with her made from scratch SpongeBob SquarePants costume.
She said a highlight of Book Week was seeing what everyone was wearing. "Everyone's costume was unique and you could tell they put a lot of time into making it," she said.
St Patrick's Literacy Lead Teacher Samantha Barros added that alongside the students, all the teachers also dressed up in their own book-themed costume.
"We all used the book Where is the Green Sheep and the teachers were all different kinds of sheep from the story and we did a re-enactment," she said.
This year's Book Week theme was 'read, grow, inspire'.
Facebook
06 Dec 2023

Thank you for your generous donations to our Christmas hampers, helping those less fortunate this Christmas. ❤️